In order to better promote the development of the urban and cultural tourism lighting industry, on March 19th, the National Semiconductor Lighting Engineering Research and Development and Industry Alliance (CSA) City and Cultural Tourism Lighting Professional Committee Inaugural Meeting and Excellent Lighting Case Sharing and Exchange Seminar was held in the beautiful Hainan The island was grandly held. CSA Chairman Wu Ling, Secretary-General Ruan Jun, Vice Chairman Dou Linping, and nearly 150 committee members and representatives attended the inauguration meeting. The meeting reviewed and passed the "Work Regulations" of the special committee, elected and passed the list of the first standing committee, and Xiamen IOTCOMM Technology Co., Ltd. (hereinafter referred to as "IOTCOMM") was elected as the deputy secretary-general unit.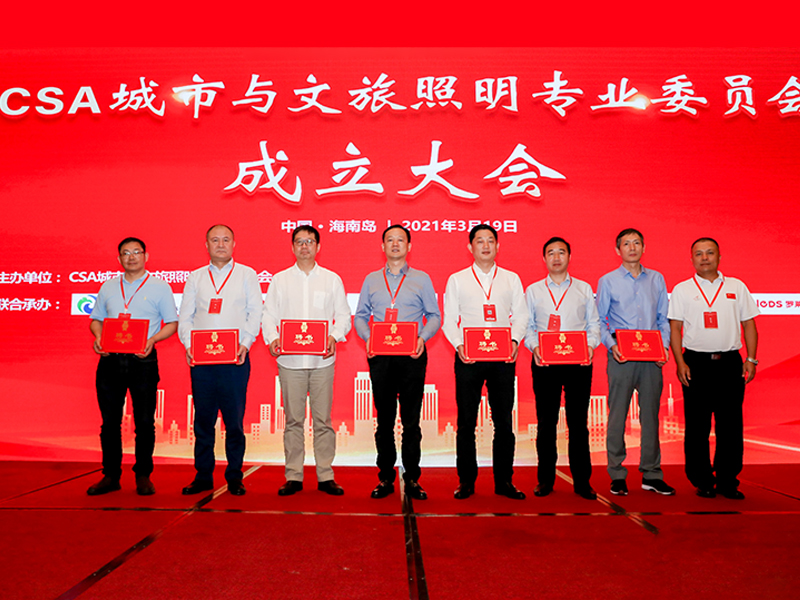 It is understood that after the establishment of the CSA City and Cultural Tourism Lighting Professional Committee, it will integrate the industry's superior resources, centering on the three directions of urban lighting, smart cities, and cultural tourism night tours, to promote the development of night lighting to a higher level, and to explore new construction models, The business model and operation and maintenance model provide new opportunities for sustainable development for related lighting companies.
Standing at a new historical starting point, as a member of the CSA City and Cultural Tourism Lighting Professional Committee, IOTCOMM will use the new platform of the special committee to strengthen in-depth exchanges and cooperation with industry colleagues and work together. New pattern, seek new breakthroughs together, and explore ways to promote the reform and development of urban and cultural tourism lighting industry.
As a national innovative technology enterprise that has been deeply involved in the street lamp IoT industry for 10 years, IOTCOMM has successfully implemented many smart landscape lighting benchmark cases across the country, relying on its strong software and hardware innovation research and development capabilities and smart lighting multi-scene system solutions, which are local characteristics. The development of the cultural tourism industry adds the light of wisdom.
In the future, IOTCOMM will continue to strengthen its own innovative research and development capabilities, continuously innovate smart lighting application technology, and create an integrated smart lighting industry chain ecosystem of "platform + application + hardware + data", with more complete smart street lighting solutions and The comprehensive solution of the big data platform of the urban lighting Internet of Things helps the construction of smart scenic spots and smart cities across the country, and brings strong impetus to the digital transformation and high-quality development of the cultural tourism industry!